Our roofing experts are here to advise you and answer any queries you may have
To request a quote please complete the form below, alternatively you may call us or email us directly with any queries.
In the event of an emergency please call us on 020 8851 3211 or 07956 319282.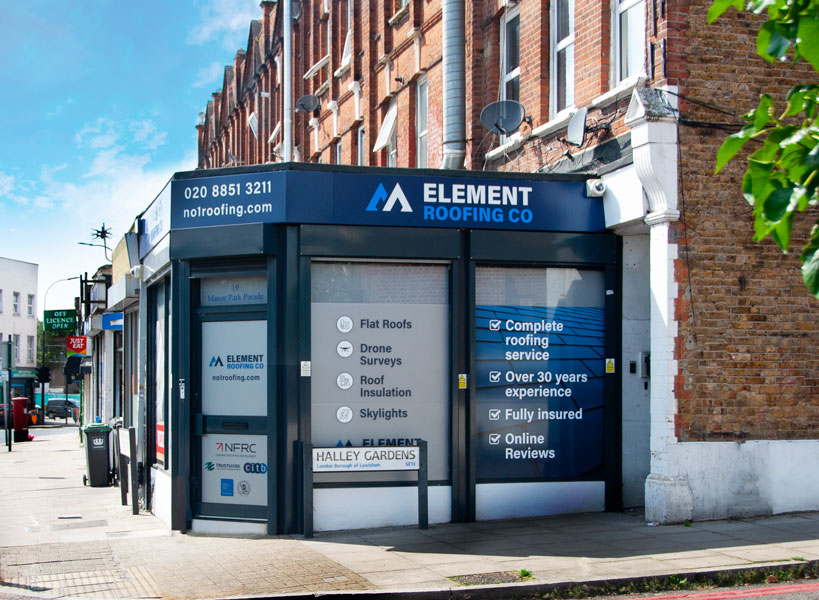 Element Roofing Co Ltd
19 Manor Park Parade
Lee High Road
Lewisham
London SE13 5PB
To book an apointment:
Element Roofing Co Ltd is registered in England and Wales company number 3733197. Registered address: The Old Barn, Off Wood Street, Swanley Village, Kent, United Kingdom, BR8 7PA. VAT Reg: GB 749 2237 15.